Podcast Interview with Dr. Josh Eldridge from Gymnast Care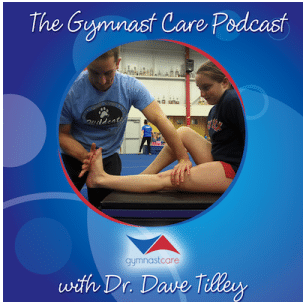 A few weeks ago I got asked to do a podcast interview for Gymnast Care with Dr. Josh Eldridge, and I'm really excited to share that it got released today through his website. I have been talking a lot with Josh in the last few months for how to help gymnasts reduce injuries and perform at their best. We talk about tons of good stuff including my background and why I started my blog, what the pre-hab model is about, how PT can help gymnasts, some common gymnastics problems/injuries, how coaches can use the info from my blog in their gyms, and much more. I'm really thankful and grateful for the opportunity from Gymnast Care, use this link to find the podcast:
http://gymnastcare.com/session7
Loved talking with Dr. Josh and look forward to working with Gymnast Care in the future. You can find more info about Gymnast Care and Dr. Josh Eldridge in the "Useful Links and Resources" tab on the homepage, tons of good info in his website.
https://shiftmovementscience.com/wp-content/uploads/2014/01/Screen-Shot-2018-11-01-at-9.16.17-AM.png
305
307
Dave
Dave
2014-01-29 12:36:31
2018-11-01 09:17:18
Podcast Interview with Dr. Josh Eldridge from Gymnast Care